Cauliflower is a multivalent ingredient with texture and taste similar to many carbohydrate foods, including potatoes. That's why you can make this salad with keto vegetables and other healthy ingredients!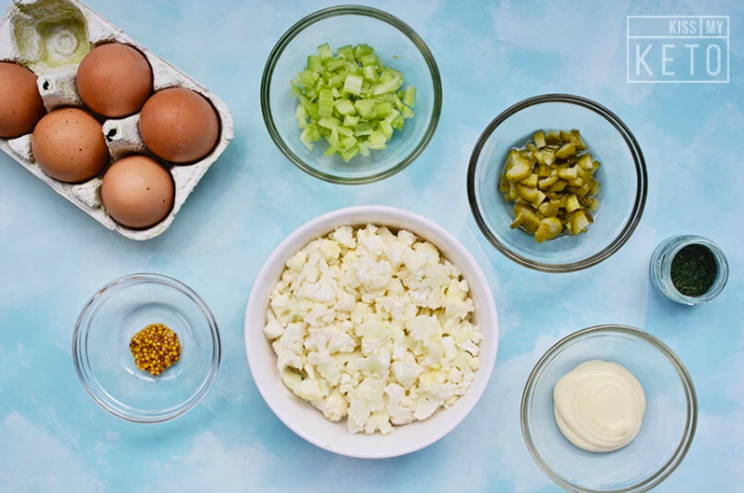 Preparation time 15 minutes
Cooking time Eight minutes
part : 6
Ingredients:
450 grams of shredded broccoli
A cup of mayonnaise
A spoonful of mustard coffee
In the dry aneth cafe
A cup of fennel sauce
A spoonful of cucumber juice
A chopped celery
Six hard eggs, chopped
A giraffe
Salt and black pepper
explain:
Heat a little water in a wind furnace.
Add broccoli and a generous pinch of salt
Cook cauliflower for 8 minutes, drain and set aside.
Put the rest of the ingredients in a large bowl
Stir in the cauliflower.
Allow the salad to cool for at least 15 minutes before preparing.
Use chopped hard eggs and a little bit of aneth.
Give me a perfect texture
It's easier to make a cauliflower salad than a real potato salad. You don't need to peel the potatoes! But in order to get this perfect salad, make sure the cabbages are cooked until they are soft, but not too cooked. You can steam it Steam cooking allows vegetables to be cooked gently while maintaining flavor and nutrition.