This creamy keto chicken with garlic takes just 30 minutes to prepare, making it a perfect weekday dinner. Use cream sauce to accompany low-carb veggies.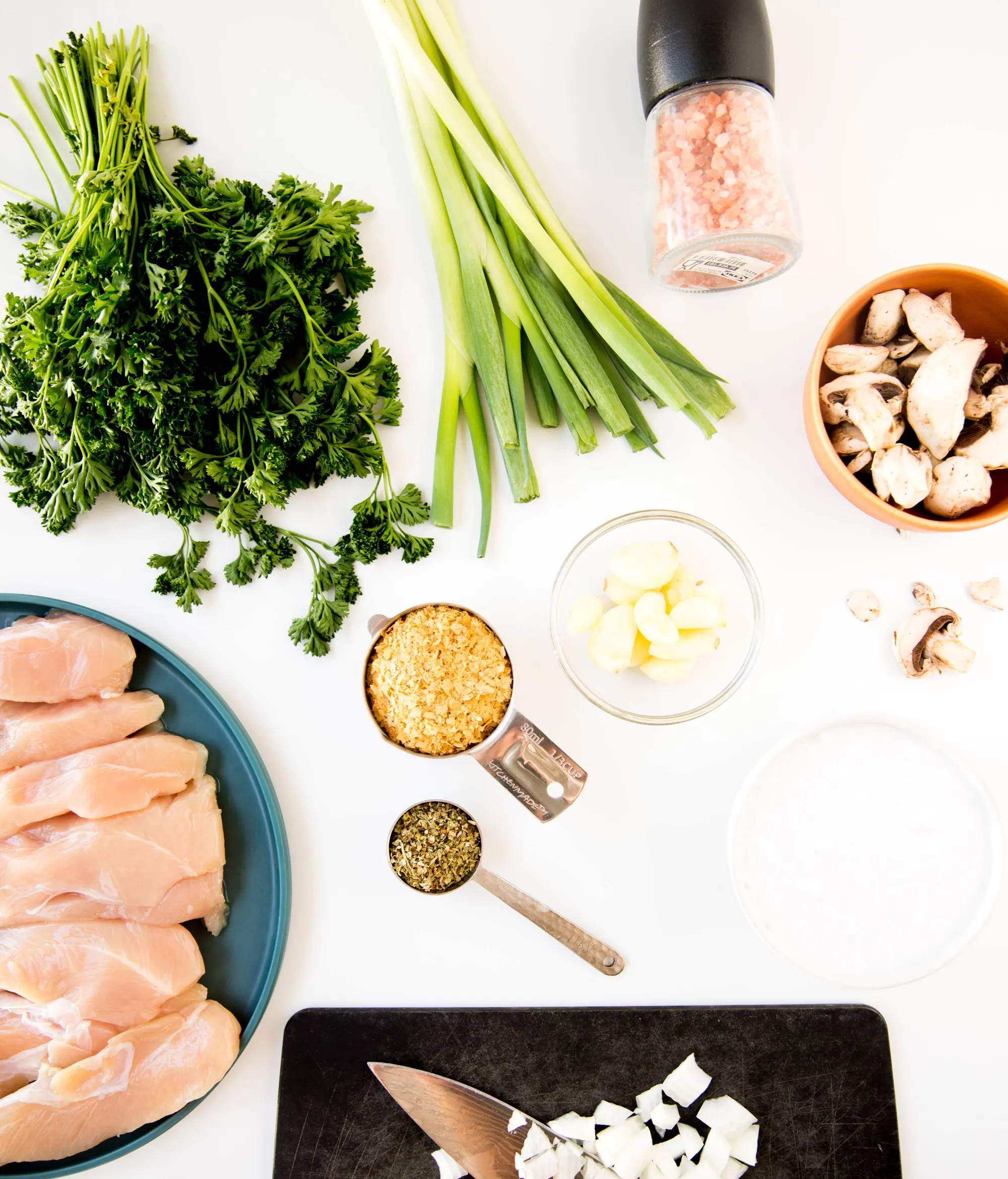 Preparation time : 5 minutes
Cooking time : 15 minutes
Portions: 4
Ingredients:
4 slices of bacon
8 chicken breasts
A 300mL full can of coconut milk
⅓ cup of nutritional yeast
1 tablespoon of olive oil
½ large white onion
4 cloves of garlic
1 teaspoon of sea salt
1 teaspoon of black pepper
1 cup sliced ​​mushrooms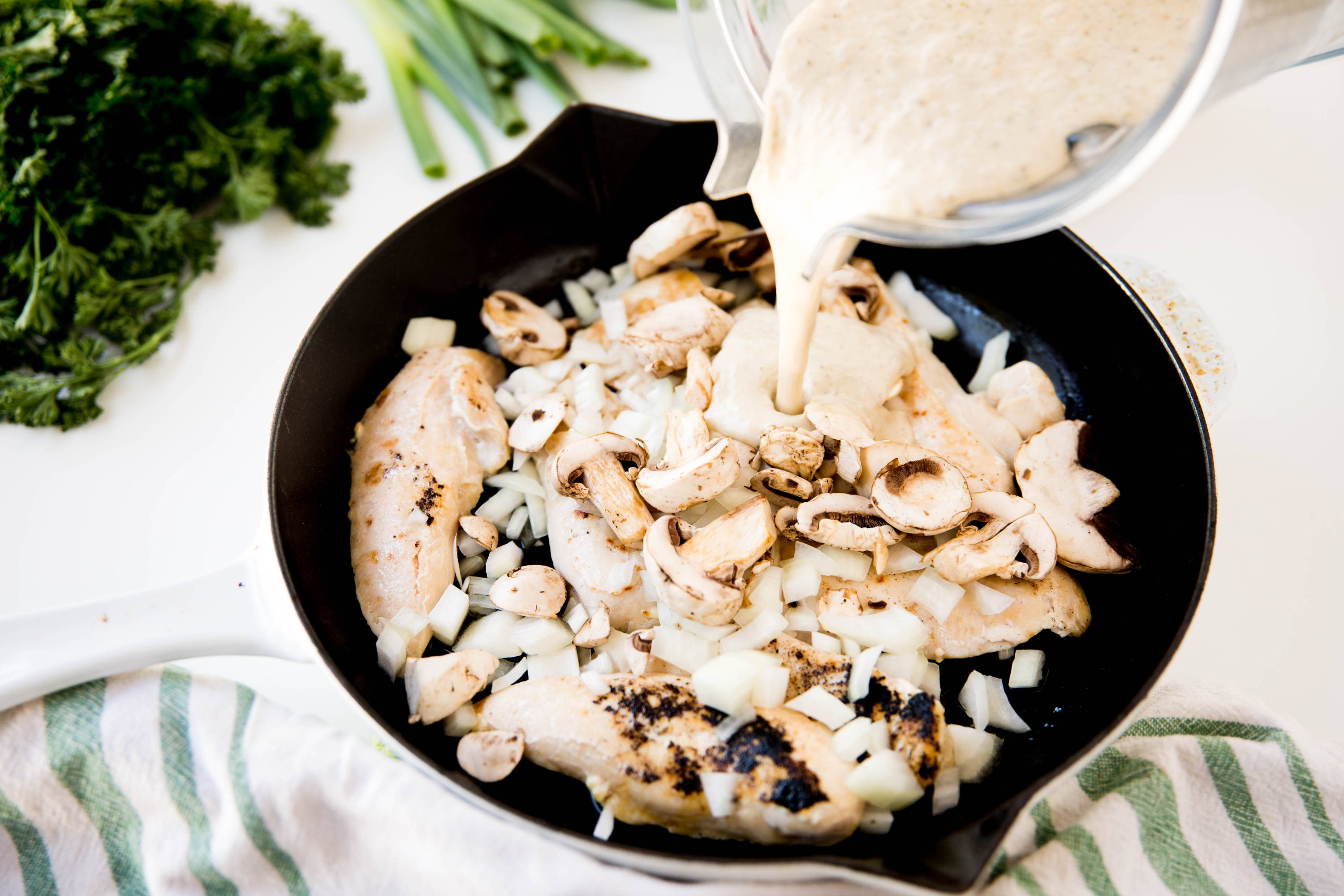 Instructions :
Preheat the oven to 200 ° C. In a medium-sized pan, cook bacon until crisp, add to a plate and set aside.

In the same skillet, add the chicken and cook on each side for 5 minutes, then remove from the heat.

In a food processor, add the coconut milk, nutritional yeast, seasoning, onion, garlic, salt and pepper, mixing.

Add the mushrooms and crumbled bacon with the chicken, then pour the mixture into the coconut milk.

Bake for 15 minutes.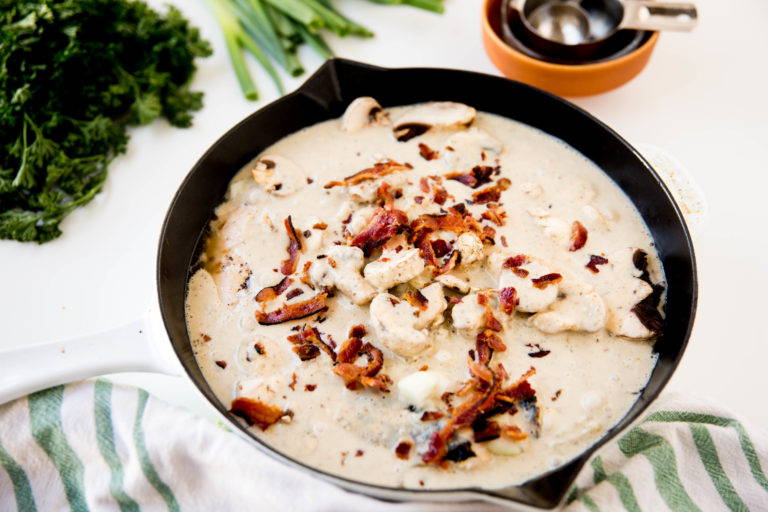 Benefits:
Garlic is one of the foods that strengthens the immune system the most: It contains an active compound called allicin, well studied for its stimulating effects on the immune system.

Coconut milk contains medium chain triglycerides (MCTs), which research shows can help you feel fuller for longer and reduce daily calorie intake.

Nutritional yeast not only brings a cheesy flavor to vegan and non-vegan dishes, but it is also an excellent source of B vitamins.