This low-carb, high-fat keto yoghurt is a fantastic replacement for regular, sometimes carbohydrate-rich yoghurts.
Sweetened with Erythritol and flavoured with sugar-free vanilla extract, this recipe is an ideal base for breakfasts and breakfasts. Here we simply garnished this yoghurt with raspberries, but you can garnish it with granola, other fruits, or pieces of energy bars.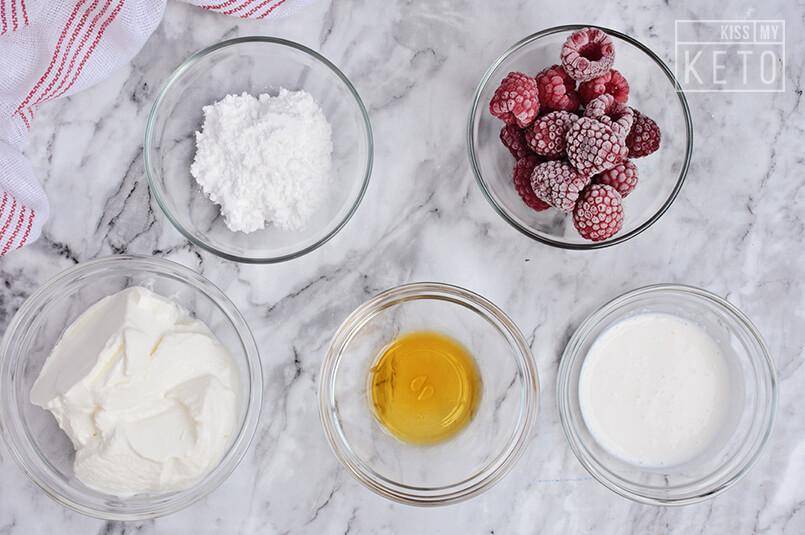 Preparation time 10 minutes
Portions : 2
Ingredients:
1/2 cup sour cream (failing that, half crème fraîche, half milk)
1 tablespoon heavy cream
2 teaspoons powdered Erythritol (or Sucralose)
1/4 teaspoon unsweetened vanilla extract
Raspberries or other berries, your choice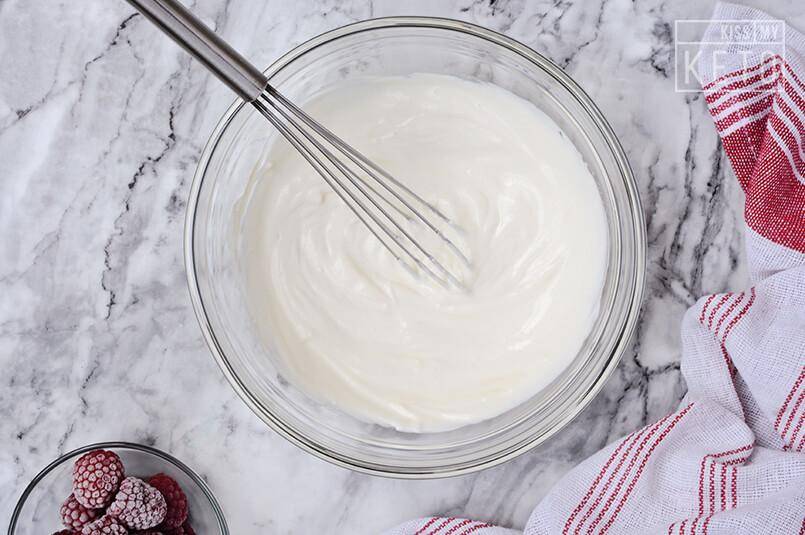 Instructions:
In a bowl, combine sour cream, thick cream, erythritol and vanilla. You can replace erythritol with Sucralose.

Mix until smooth.

Serve, garnished with raspberries or other berries, to your liking
Benefits:
While many brands of regular and Greek yoghurts are low in carbohydrates, this keto yoghurt also provides more fat and less protein than previous examples. That's exactly what you need!
This homemade keto yoghurt also contains probiotics from sour cream and ketogenic saturated fats. And like other dairy products, it also contains calcium, vitamins A, B12, magnesium and riboflavin.
Fruit filling adds a little fiber and lots of vitamin C, selenium and antioxidant
The products you can use topping on this keto yoghurt