There is nothing like fresh blueberry pancakes on Sunday mornings. These gluten-free and keto-friendly pancakes are the perfect healthy and gourmet breakfast. Packed with protein, antioxidants, and blood sugar regulating ingredients, they'll keep you full and energized. You can add lemon juice to get lemon and blueberry pancakes, perfectly zesty and sweet!
Preparation time : 10 minutes
Portions : 6
Ingredients:
3/4 cup almond flour
2 tablespoons of coconut flour
2 tablespoons of whey protein powder (optional)
¾ teaspoon of baking powder
1 tablespoon of sweetener (ex: Stevia)
2 eggs
½ cup of unsweetened milk of your choice
½ cup of blueberries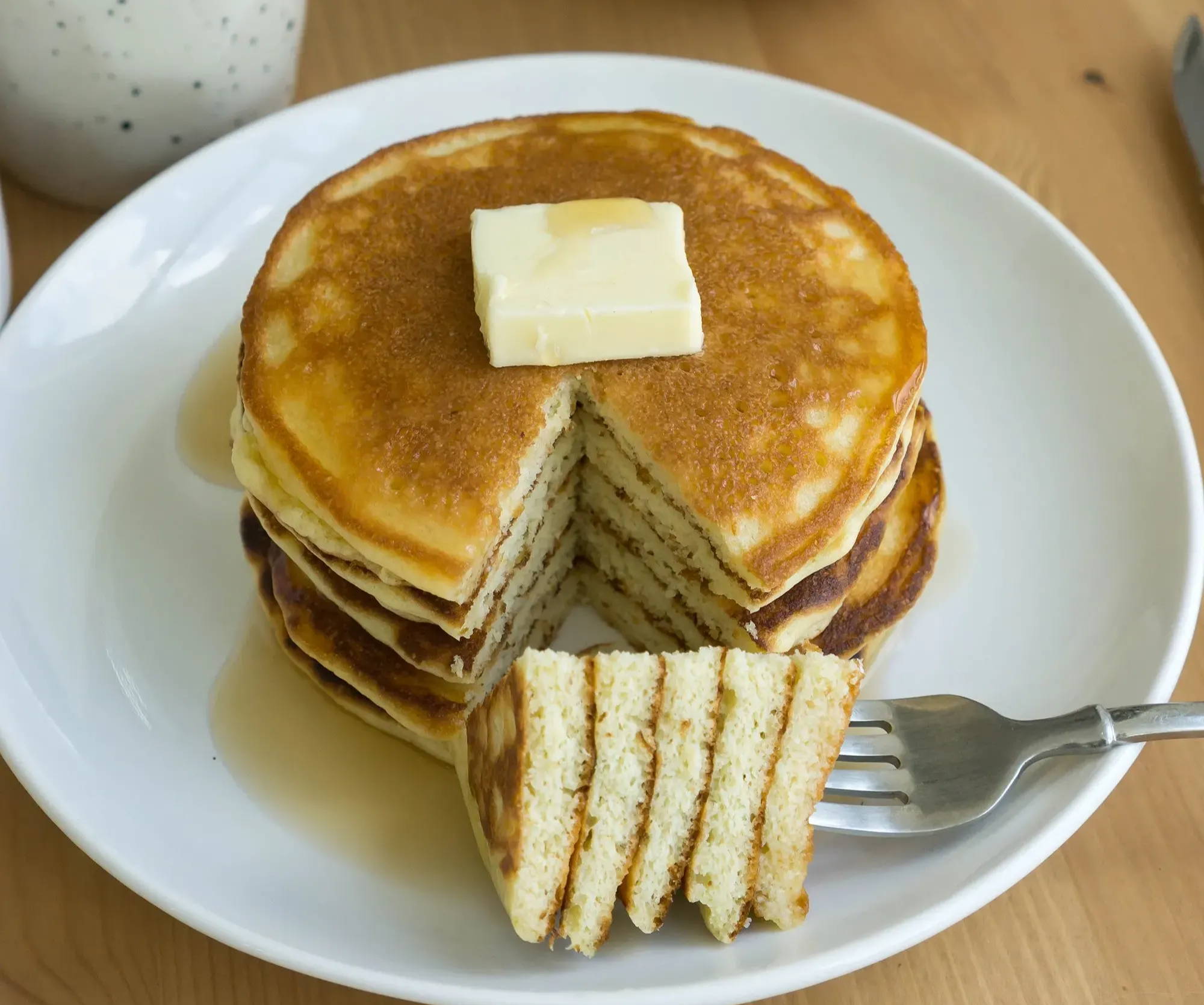 Instructions :
Add all the ingredients (EXCEPT the blueberries) in a large bowl. Blend until smooth. Let sit for 2-3 minutes.
Stir in the blueberries.
Heat a large skillet or skillet over low-medium heat and coat with butter.
Divide and pour the dough into the mold. Cook 2-3 minutes on each side until golden brown.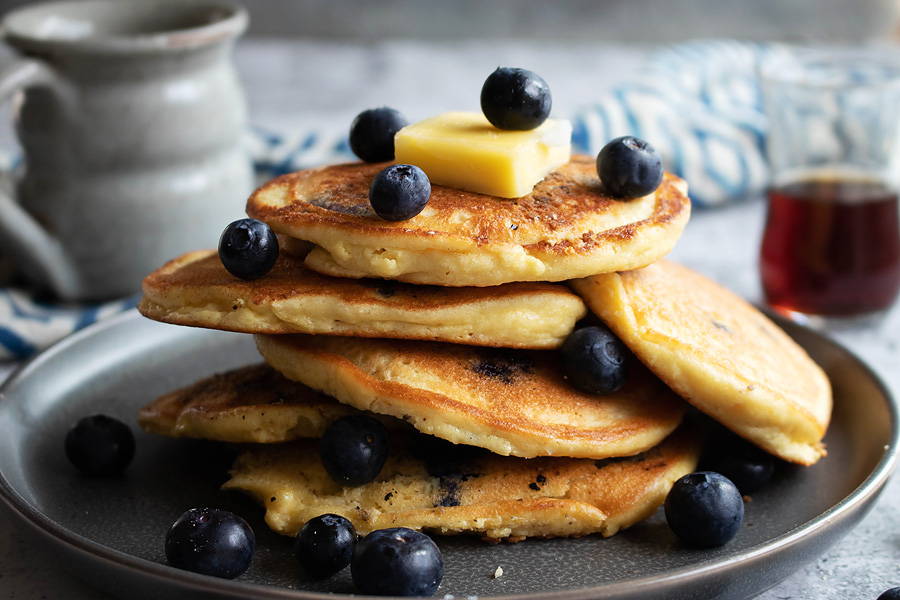 Benefits:
Balances Blood Sugar: Each ingredient is specifically chosen to help support not only your blood sugar levels, but your Keto diet as well. Using almond flour as a base provides you with fat and protein, as well as micronutrients.

Rich in Antioxidants: Antioxidants are your body's natural defense against oxidative stress. Although oxidative stress occurs naturally in your body, it can become harmful without the brakes of antioxidants. Almond flour is rich in vitamin E, a fat soluble antioxidant that protects your cell membranes. Blueberries are also very rich in antiocidants and provide their phenolic antioxidants known for their richness in anthocyanins.
To accompany your blueberry keto pancakes, you might like