These omelet bites can be enjoyed for breakfast, lunch and dinner. Prepare them on weekends to have them at the start of the week. They keep well in the refrigerator and can be reheated in the microwave. Gluten free and vegetarian!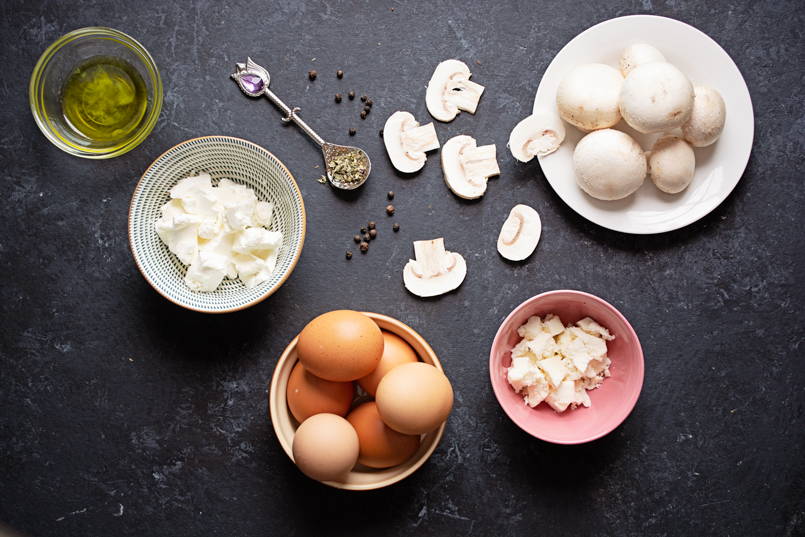 Preparation time : 15 minutes
Cooking time : 35 minutes
Portions : 9
Ingredients:
Mushrooms, cleaned and sliced
3 tbsp. olive oil
3/4 cup drained cottage cheese
Crumbled feta cheese
9 eggs, beaten
MCT oil
Salt and pepper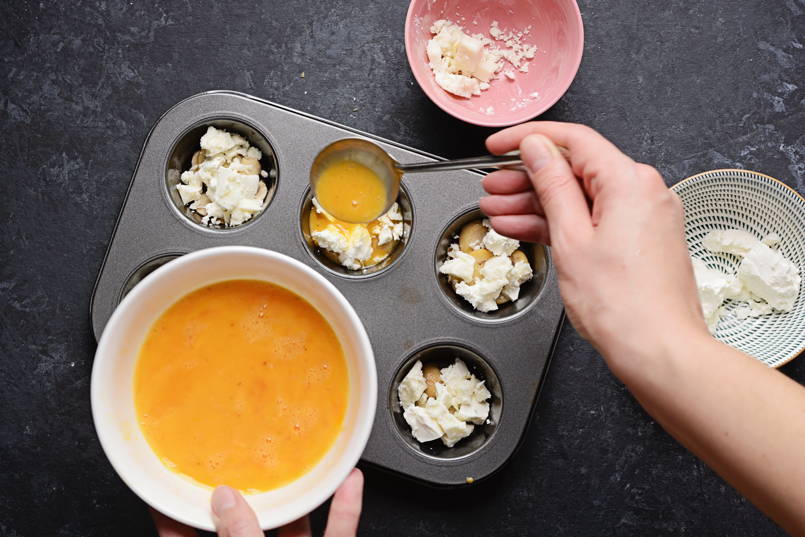 Instructions :
Preheat the oven to 375F.
Heat the olive oil (or MCT oil) in a pan.
Add the mushrooms and cook over medium-high heat for 6-8 minutes.
Divide the mushrooms evenly in a greased 9-hole muffin pan.
Place the feta and cottage cheese on top of the mushrooms.
Beat the eggs with salt and pepper in a bowl.
Place the egg mixture on the mushrooms and stir gently with a fork
Cook the frittatas 35 min
Serve hot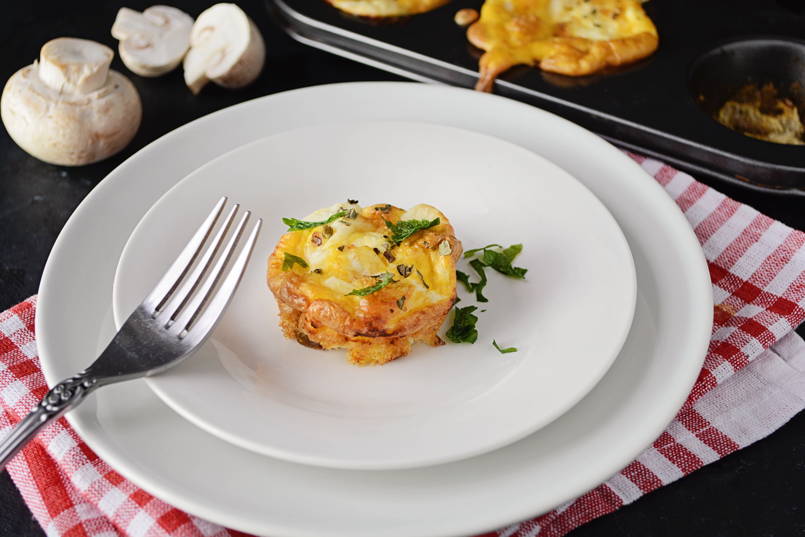 Benefits:
One serving of these mini frittatas contains just 136 calories and 11g of protein. Of the three macronutrients, protein is the one that will keep you fuller for longer. It is also important for strength training and repair. These frittatas are made with olive oil, one of the best oils for heart health. Feta contributes to the health benefits of this recipe, this cheese is named by nutritionists as the healthiest in the world.
To go with your keto omelet, here are the products you might like