The taste of nuts and pumpkins is very beautiful in these places Sugar free pancakesPage: 1 With a little Greek yogurt and a little roasted hazelnut, these pancakes are delicious. Each piece of cake has nutrition and nutrition, 143 calories per slice, 10 grams of fat and 6 grams of protein, and about 2 grams of cake. With this recipe, you can get 8-10 pancakes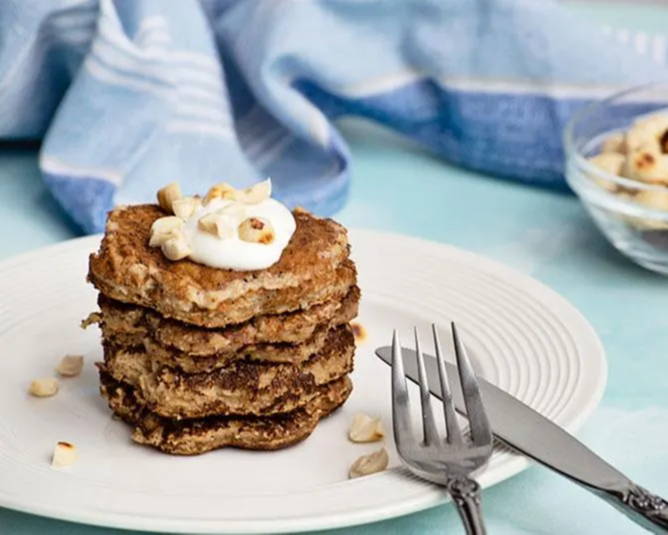 How to use pumpkin and hazelnut
Preparation time: 10 minutes
Cooking time 15 minutes
part: 8-10 pancakes
Ingredients:
Two cups of almond flour
1. C. chemical yeast coffee
Erythritol Decoction
1.5 C. cinnamon coffee or Ceylon cinnamon coffee
A glass of almond milk
A cup of pumpkin puree
2. C. Greek yogurt soup
A little egg
A cup of roasted hazelnut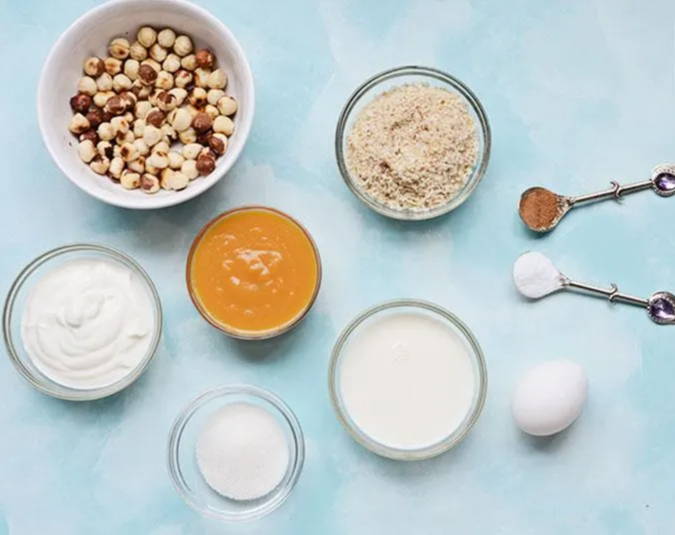 Instructions for sugar free Pancakes:
Mix almond powder, chemical yeast, erythritol and cinnamon in a bowl.

Put almond milk, pumpkin puree, Greek yogurt and eggs in a bowl.

Add the liquid mixture to the dry mixture and stir to a 'smooth consistency'.

Heat a large anti sticking furnace with medium heat.

Pour a small mistake into the stove.

Bake for two minutes on each side

Hot dishes, Greek yogurt and chopped hazelnuts

.
novel:
Allow the pancake to cool slightly (about 5 minutes) before adding pancakes. Copy this website code to your website to set up a voting box on your website. Coconut flour is very absorbent, so it will produce softer, lighter pancakes. Sugar free cream with chocolate This is a delicious tray!
These sugar free pancakes are rich in fiber (about 3 grams per tablet, very useful for intestinal health). They also provide about 15% of the recommended average daily protein intake. Almond flour, rich in vitamin E, manganese, magnesium, copper and antioxidants, is also a healthy ingredient. Finally, you'll fill it with eggs and Greek yogurt!