These crispy bars kéto are without gluten, without dairy products, vegans, without cereals and without cooking. They are very good for the persons who follow a weak regime in carbohydrates and kéto.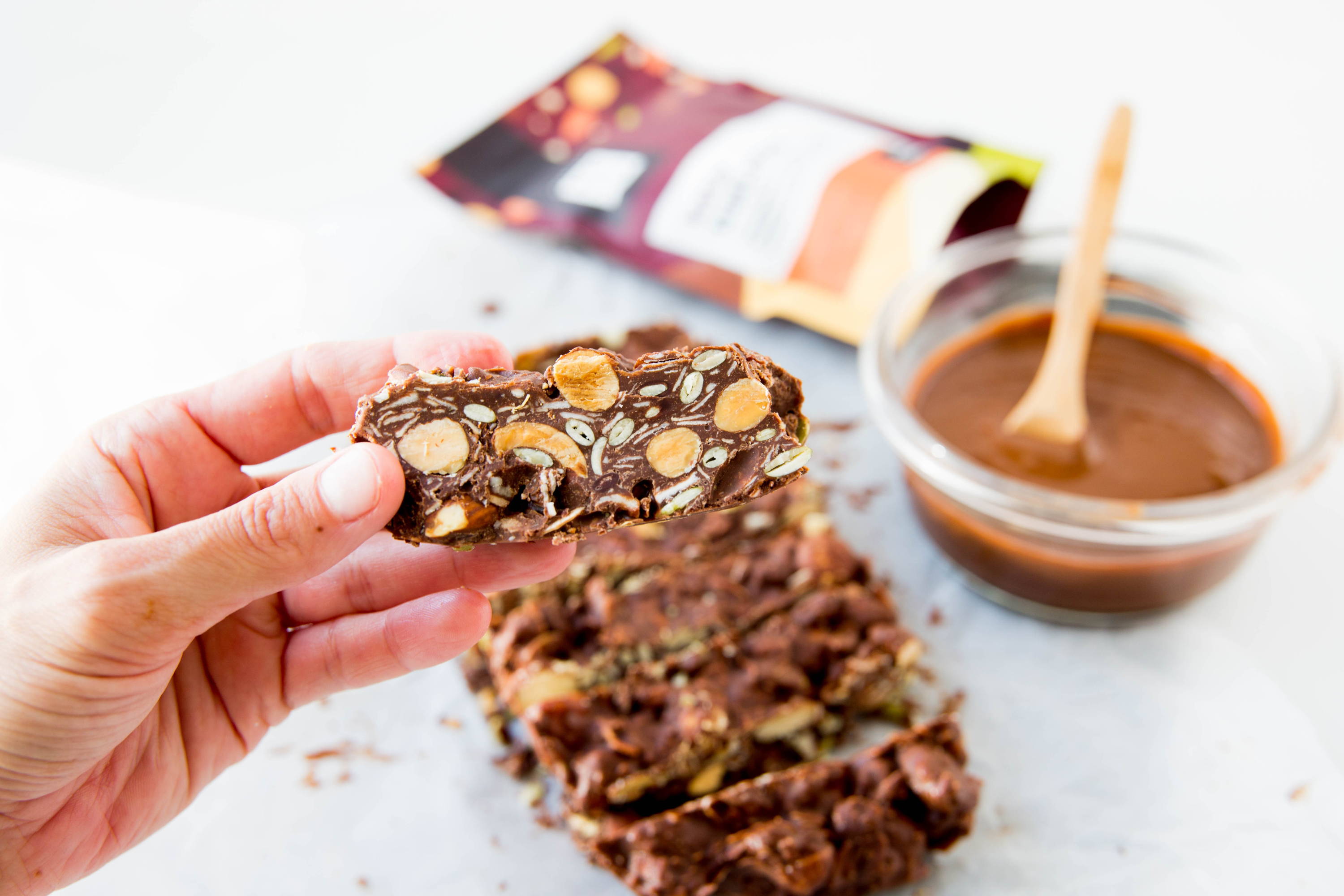 Time of preparation: 5 minutes
Time of rest: 25 minutes
Portions: 8
Ingredients:
170g of nut of macadamia and almonds
½ cup of compatible plain chocolate nuggets kéto
¼ cup of cocoa powder
¼ cup of nut purée (of macadamia, almond, etc)
2 spoons with coconut oil coffee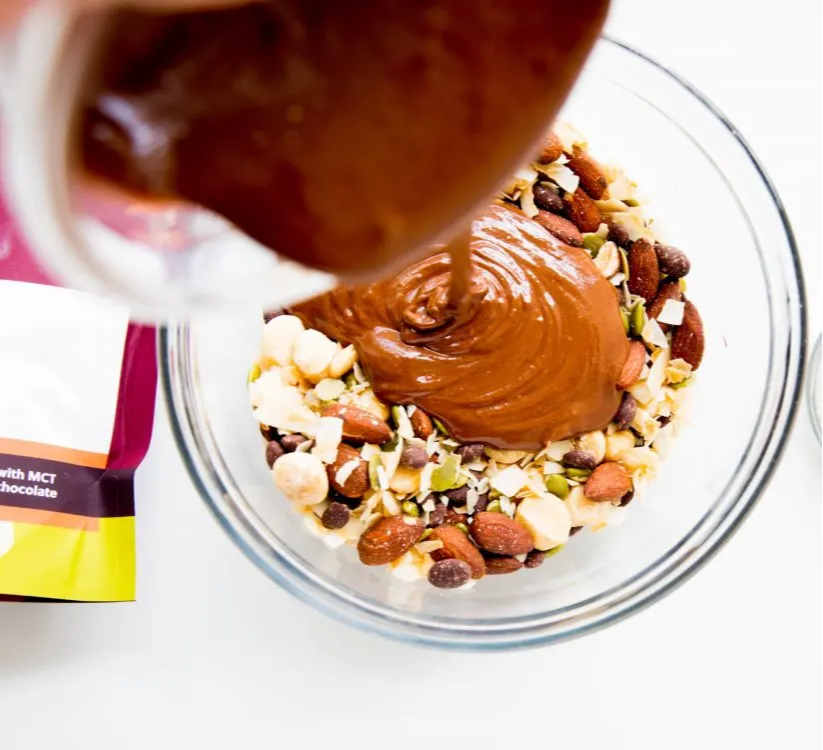 Instructions:
Put the nut mixture in a bowl of medium size and reserve.

In a saucepan in the late means-mild person, add the nuggets of chocolate, the cocoa powder, the nut purée and the coconut oil, by moving until everything is blended well.

Withdraw some fire and incorporate both miscellany.

Wallpaper a mould with bread with some waxed paper. Pour the mixture into the mould with bread also by displaying.

Put in the refrigerator or in the freezer during 20-25 minutes to harden. Go out of the refrigerator, let rest during 3 minutes, cut and serve.
Beneficial effects of ingredients:
Contribute to a cardiac good health

: While most food of plant origin are very good sources of antioxidizers, the chocolate is particularly rich in polyphenols. Researches showed that polyphenols contained in the chocolate can contribute to the health of your heart by regulating arterial pressure and by reducing clots.
Anti-inflammatory : The nuts of macadamia are unique in the family of nuts because of their high content of monounsaturated fatty acids. This grease, also called omega 9, has at the same time antioxidizing and anti-inflammatory properties. The consumption of nut of macadamia draws away a significant reduction of oxydatif stress and inflammations.