Chicken salad is a perfect blend of quality ingredients such as chicken, celery and parsley. This recipe is perfect for picnics and lunch. Prepare it in advance, store it in the refrigerator for up to 3 days. Baked chicken thighs are needed for this recipe, but you can also prepare it with leftover roast chicken.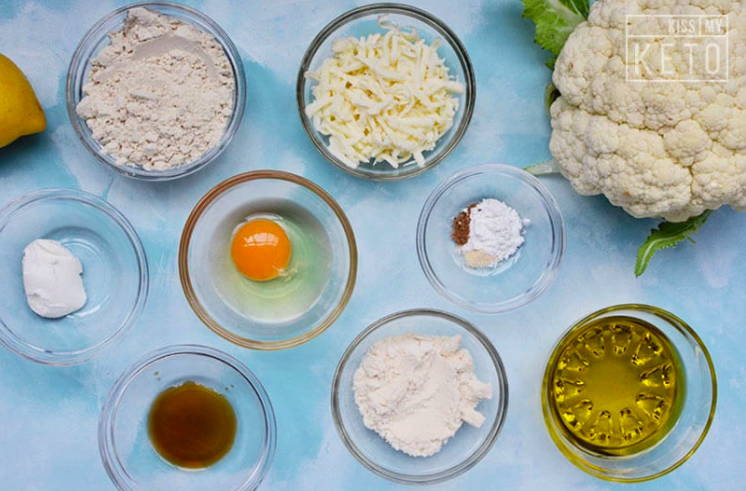 Preparation time: 15 minutes
Cooking time: 35 minutes
Portions: 4
Ingredients:
Falafel:
1 medium cauliflower head.
1/4 cup coconut flour
1/2 cup almond flour
1 wide egg
1/2 cup shredded mozzarella
1 coffee garlic powder
1/2 teaspoon cumin powder
1/2 teaspoon baking soda
1 tablespoon lemon juice
Mayonnaise:
1 egg yolk
1 teaspoon sour cream
1/2 teaspoon Worcestershire sauce
Salt
3/4 cup extra virgin olive oil
10 drops of liquid stevia
1 1/2 teaspoons lemon juice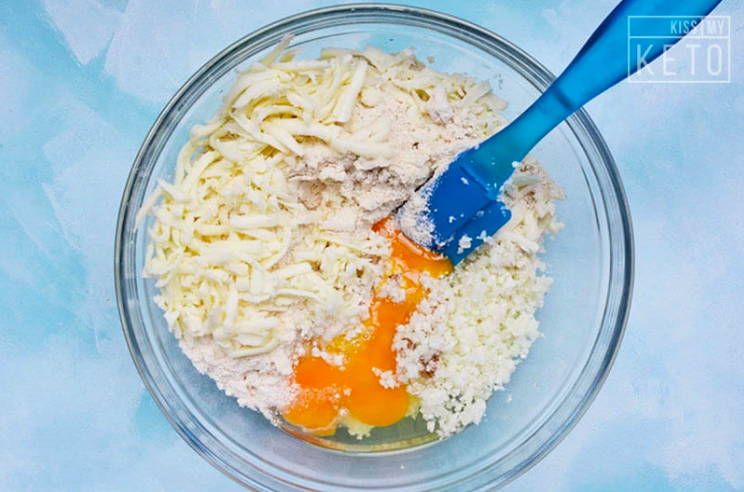 Instructions:
Cut the cauliflower into large pieces and grate very finely. The consistency should be much finer than that of rice.

Add the remaining ingredients from the falafel paste and mix until smooth.

Preheat the oven to 200oC and use a baking sheet with parchment paper.

With your hands, form the mixture into 3.5cm balls and place them on the prepared baking sheet.

Bake for 35 minutes or until falafel is brown/golden. Allow to cool for 5 minutes before serving.

To make mayonnaise, combine egg yolk, sour cream and Worcestershire sauce in a bowl. Add the oil very slowly, whisking continuously.
Once the mayonnaise is thick and well blended, add the stevia and lemon juice.

Serve on the falafel and enjoy.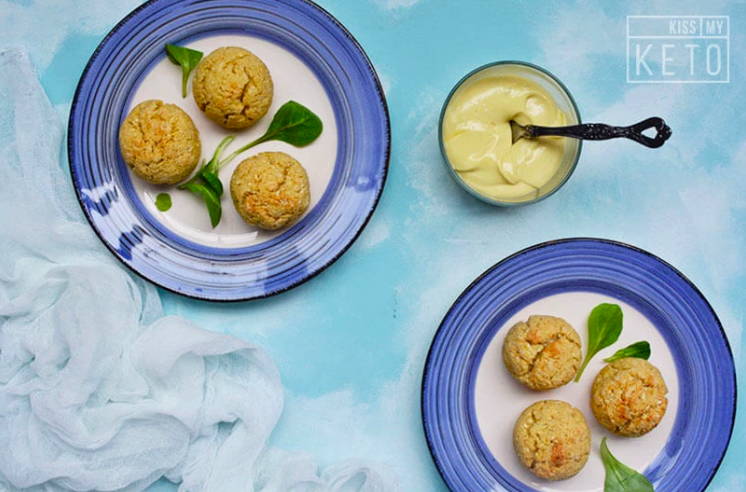 Nutrition:
This recipe gives about 12 falafels and 3 falafels per serving. There is 461 calories per serving if you exclude coleslaw. In addition to providing enough calories for a full meal, these keto-falafels are rich in protein and dietary fiber - both of these nutrients are known to bring quick satiety. With 45g of fat per serving, this meal is perfect for lunch and dinner.