If you love cheese crackers, you'll love this low-carb version. They taste delicious cheese and are seasoned with rosemary. With only 1.2 grams of net carbohydrates per serving (4 crackers), you can eat several without feeling guilty!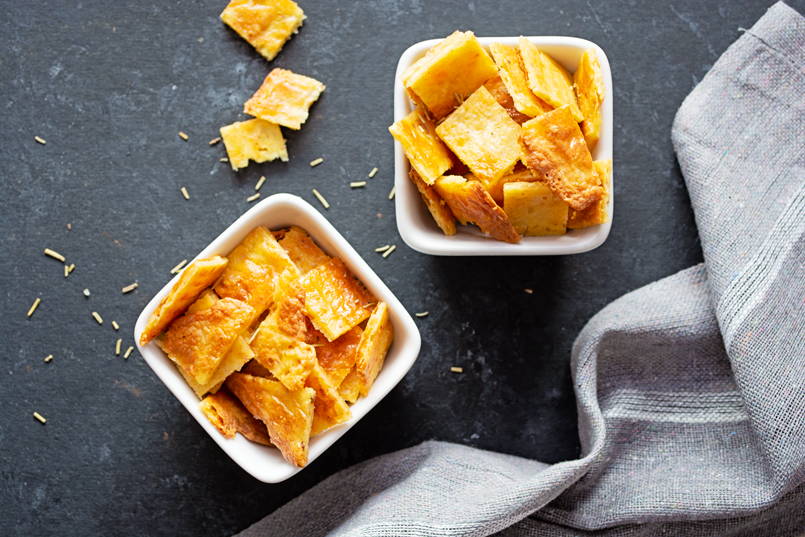 Preparation time: 10 minutes
Cooking time: 12 minutes
Portions: 8
Ingredients:
1 cup mozzarella cheese, cut into pieces
1 cup grated Parmesan cheese
1 teaspoon dried rosemary
1 wide egg
100g cream cheese
1 cup blanched almond flour
Sea salt, to taste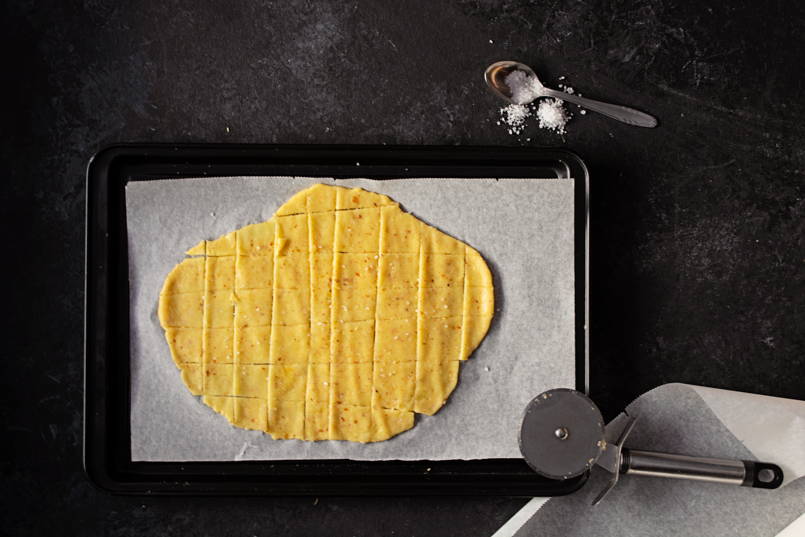 Instructions:
Combine mozzarella, Parmesan cheese, cream cheese and almond flour in a microwave-safe bowl.
Microwave for 1 minute at maximum power. Gently remove from the microwave and stir until well blended.
Allow to cool for a while before adding the egg. If you add the egg while the melted cheese is hot, it will start to cook.
Add rosemary and salt to taste. Stir.
Transfer the cheese dough to your worktop lined with parchment paper. Cover with another piece of parchment paper and roll up to 1cm thick. Take off the top paper and cut the dough into squares with a pizza cutter or knife.
Preheat the oven to 180oC.
Transfer the prepared dough with the parchment paper to a baking sheet.
Cook the crackers for 6 minutes on each side.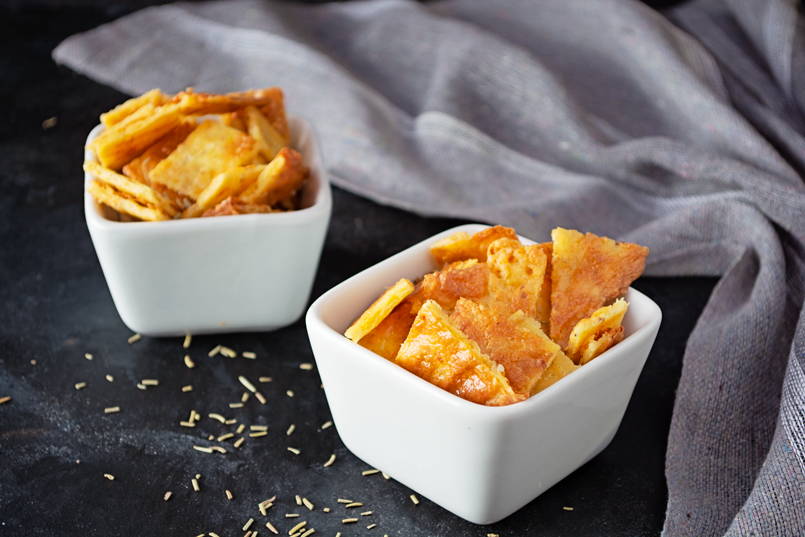 Be careful when choosing your cans of tomatoes:
As usual, read the label when buying canned tomatoes. Buy them without sugar. But also pay attention to the quality of tomatoes - organic products without additives and thickeners are the best in our opinion. Traditionally, Italian tomatoes are used to make pizza sauces because they tend to be meatier and contain less water. You can also make your sauce with fresh tomatoes.