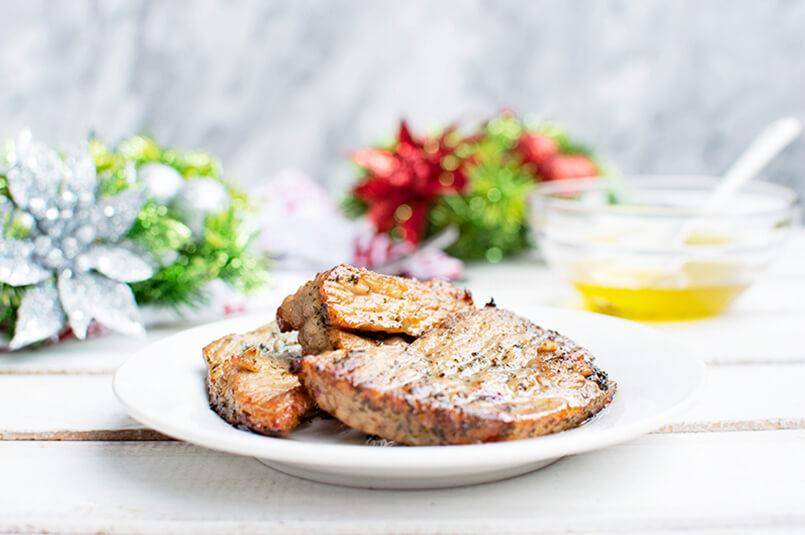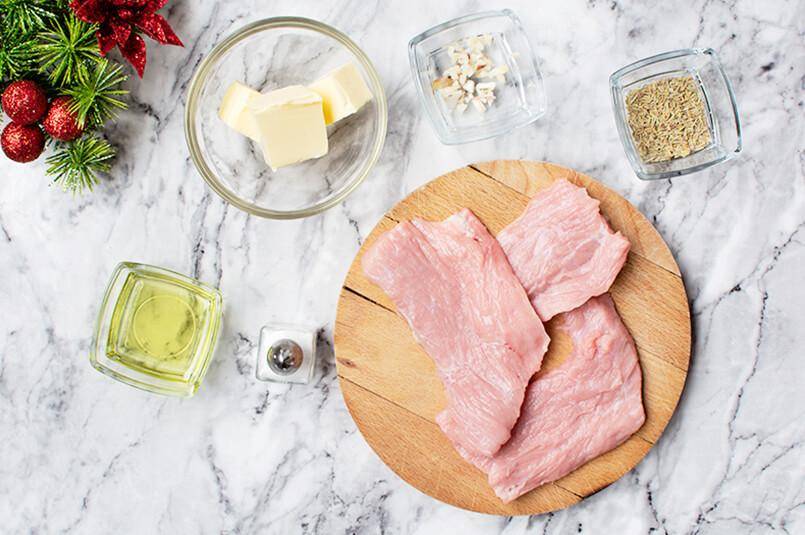 Time of preparation: 10 minutes
Cooking time: 20 minutes
Portions: 2
Ingredients:
350g of pork chops
Salt and pepper
1/2 cs of dried rosemary
2 cloves
1/4 of the butter cup
1/2 cs of olive oil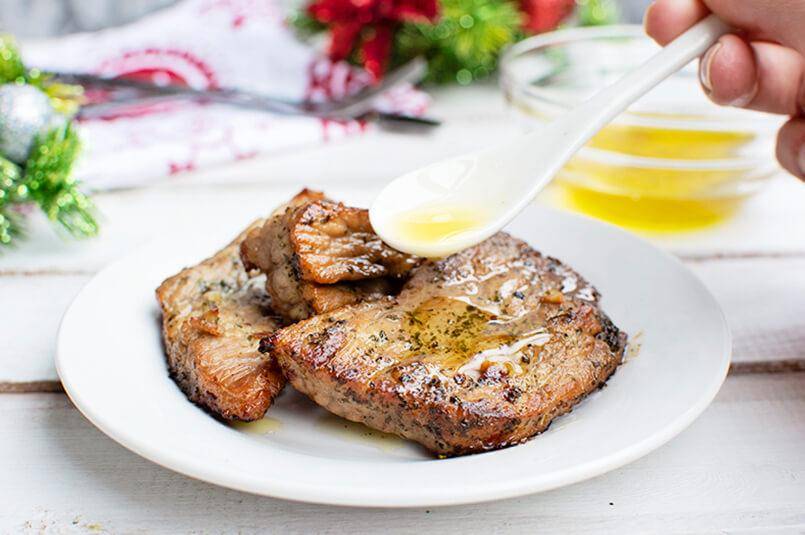 Instructions:
Preheat the oven in 190°C.

Season pork cutlets with some salt and some pepper.

Make heat the olive oil in a frying pan in the late means - high.

Add pork cutlets and grab until they are gilt, about 4 minutes on each side.

Transfer cutlets on a dish going to the oven.

Melt the butter in microwaves or on the cook.

Incorporate the rosemary and the garlic.

Brush pork cutlets on both sides with the butter.

Bake 10-12 minutes.

Serve watered besides with some butter mixture.