Find a great recipe for sugar free cookies Adding to your sugar-free recipe list shouldn't be difficult: these fantastic gluten-free cookies are perfect for any time of year, but especially for late fall or around Christmas. These low glycemic index cookies are also great for people on a ketogenic diet due to their high fat content.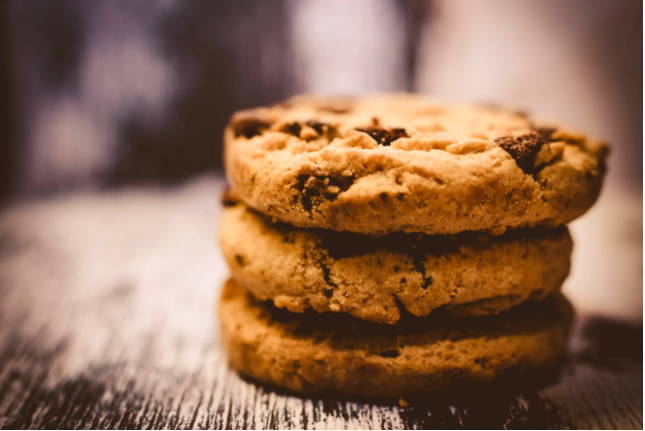 Instructions for use cookies without sugar
Preparation time : 15 minutes
Portions: 12 cookies
Ingredients:
3 tablespoons of softened butter or coconut oil
1/4 cup sweetener
1/2 teaspoon vanilla extract
1/2 teaspoon of maple syrup extract
1 egg
1 cup of almond flour
1 pinch of salt
½ teaspoon of baking soda
1/4 cup chopped pecans

Instructions for sugar-free cookies:
Preheat the oven to 180 ° C and line a baking sheet with baking paper. Put aside.

Add flour, salt and baking soda to a small bowl. Whisk and set aside.

Beat butter and sweetener together in a bowl. Whisk for 1-2 minutes until the mixture is light and fluffy. Add the vanilla, maple extract and egg.

Mix while adding the flour, baking soda and salt.

Mix until the dough is well formed. Stir in the chopped pecans.

Turn the cookie dough onto a piece of plastic wrap. Roll in newspaper, lengthwise. Cut the dough into small discs and place them on the prepared baking sheet. Garnish with an additional pecan

if

you want.

Bake 12-14 minutes, or until cookies are golden brown.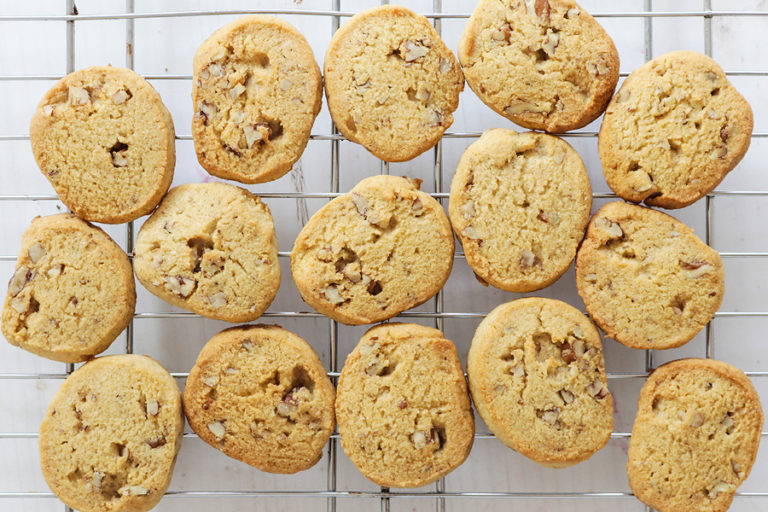 Benefits of almond flour:
Helps maintain constant weight:

In general, nuts like pecans are highly concentrated in vitamins and minerals, making them great sources of fuel: they boost your energy while keeping you full for long periods of time. Research has shown that eating nuts can help reduce waistlines and manage weight properly.

Promotes good heart health: pecans are rich in antioxidants and monounsaturated fatty acids. They can improve lipid profiles and reduce the risk of cardiovascular and coronary disease.
Almond flour is rich in nutrients that help improve your blood sugar and cholesterol levels. With its antioxidants and other powerful nutrients such as magnesium, almond flour is exceptionally beneficial for your circulatory system and heart health.

Gluten free

: almond flour is gluten-free