Turn your squash and pumpkin into delicious cheese cannelloni ! Slightly tart and delicate flavors of cheese go perfectly with the sweet pumpkin in this autumn dish. Simple and comforting, we recommend it !
Preparation time : 15 minutes
Cooking time : 20 minutes
Wear : 4
Ingredients :
For cannelloni leaves :
3 large eggs
1 tablespoon grated parmesan
2 tablespoons water
1 tablespoon of olive oil
Salt and pepper
Trim :
450g cooked squash, in puree
1 tablespoon of olive oil
2 chopped garlic cloves
1/3 cup mascarpone
1/4 cup grated parmesan, set aside 1 teaspoon
Brown butter Sauce :
4 tablespoons butter
1 teaspoon fresh thyme, chopped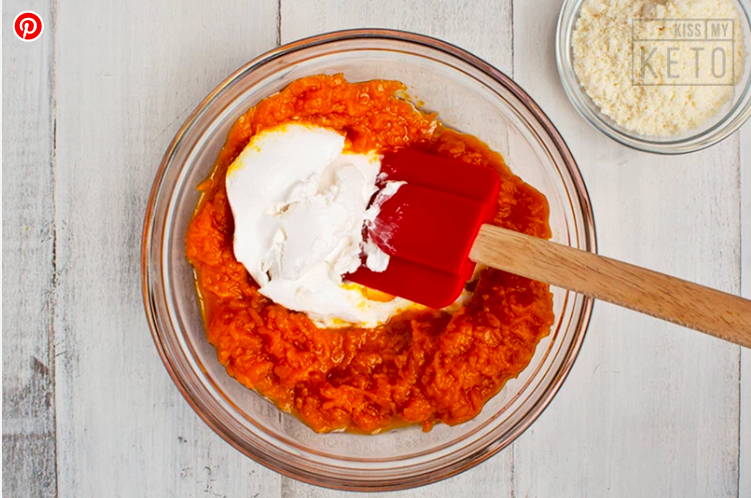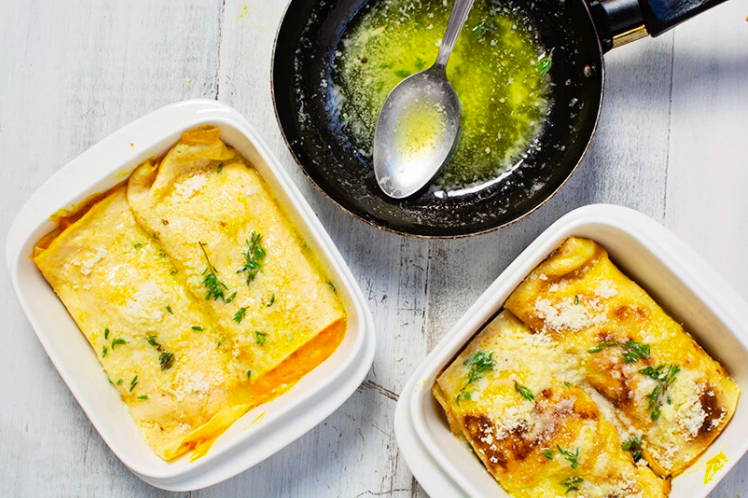 Instruction :
Make the leaves of cannelloni :
Preheat a large non-stick frying pan over medium heat.

Place eggs, olive oil, parmesan, water, salt and pepper in a bowl and beat well.

Pour 1/4 of the mixture into the pan. Distribute the mixture evenly on the bottom.

Bake like a pancake for about 2 minutes. Return with delicacy. Continue to cook for 1 minute. Set aside and repeat with the rest of the mixture.
Make the garnish :
Fry the garlic in olive oil for about 1 minute.

Transfer to a mortar and pestle. Mix the resulting dough with pumpkin puree, mascarpone and parmesan.
Make the fitting :
Spread 1/4 of the mixture on the egg cannelloni leaves.

Roll the cannelloni and place them in a greased dish. If the dish is smaller, cut the cannelloni in half

Preheat oven to 180°C and sprinkle cannelloni with reserved parmesan

Bake for 12 minutes.

When the dish is cooked, prepare the sauce: melt the butter over medium heat. Add thyme and cook until lightly browned.

Pour the sauce over the cannelloni before serving.