This recipe is very easy to make and is perfect as a snack or dessert, or even for breakfast! And you, what is your favorite way to enjoy Fbomb macadamia nut butters ? This recipe is ketogenic, low-carb, and no added sugar!
Macadamia nuts offer many health benefits:
Improve the health and appearance of the skin
May reduce the risk of heart disease, stroke and diabetes
Contains antioxidants
Promote brain health
Increase satiety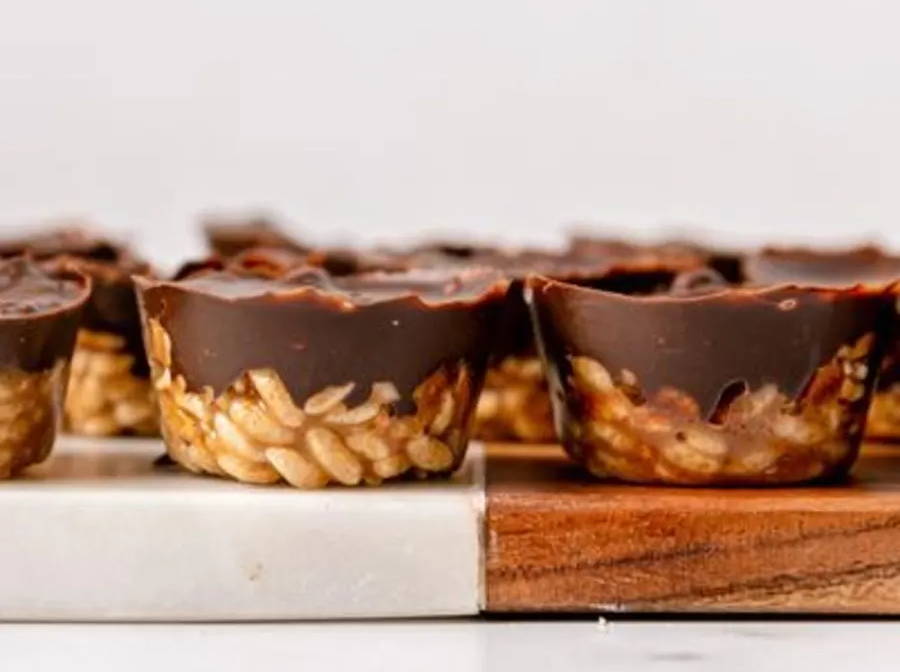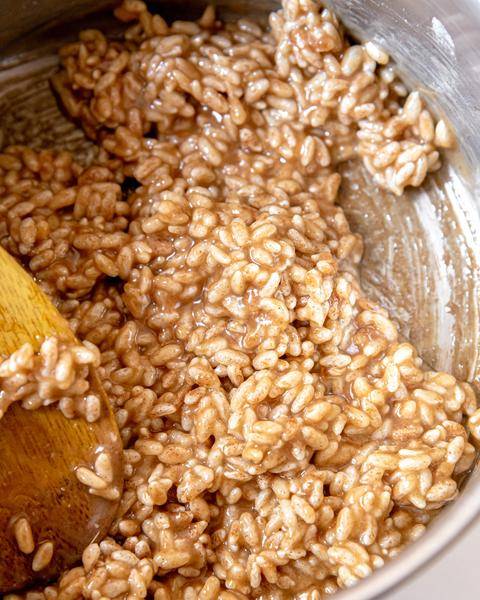 Instructions :
In a small saucepan, melt the butter over medium-low heat. Add the marshmallows and stir.
Add the macadamia nut butter and continue to stir.
Remove the pan from the heat and add the cereal. Stir until well blended.
Add the cereals to the bottom of the silicone molds and press down with the back of a spoon.
Place chocolate in microwave safe bowl for 30 seconds. Stir and return to microwave for another 30 seconds.
Place the melted chocolate on the cereal and let cool.
To speed up the process, place the silicone mold in the refrigerator for at least an hour.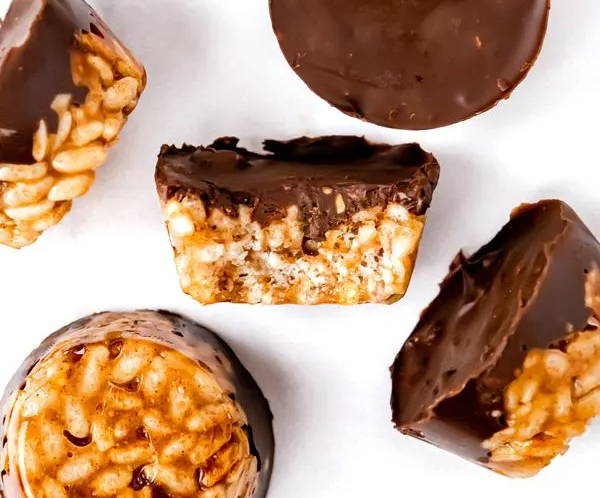 Nutritional Benefits:
Calories per serving:
Fat: 6.4 g
Protein: 12.8 g
Total carbohydrates: 5.1 g
Sugar alcohol: 1.6 g
Net carbs: 2.5 g
Fiber: 2.5 g

Macros:
Fat: 64%
Proteins: 14%
Carbohydrates: 22%
The products used in this keto crunchy bar recipe