What to eat in breakfast when a regime cétogène is followed? When your body enters cétose, you burn grease to create energy rather than carbohydrates.
Options of breakfast cétogène do not seem to you appetising to begin the day? You undeceive! Many options are available for babies-lunches healthy, fond of good food and keto!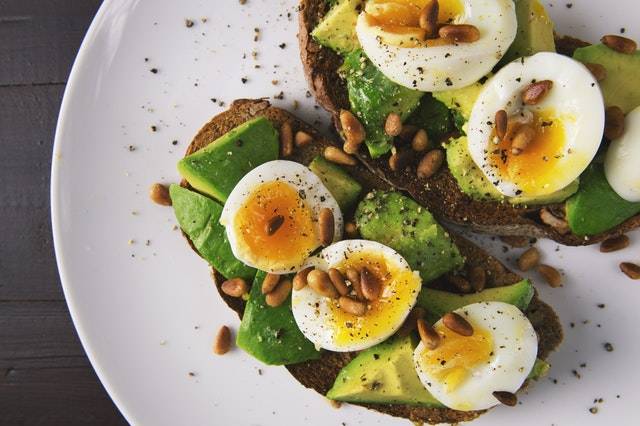 BREAD CETOGENE AND WITHOUT GLUTEN
If you want to eat keto and to follow a regime cétogène, the first thing to be made is to limit your consumption of "classical" bread. No panic! You can create recipes cétogènes houses for to make your bread cétogène, or use preparations, as mix Keto and Co for some bread cétogène and without gluten. You can also make your crepe houses or accomplish delightful pancakes!
If you want to eat salt in the morning, you can try to replace the bread with meat plain round flat cakes to begin your day with a breakfast rich in proteins! The lawyer is also very good for a breakfast healthy and rich in lipids.
Eggs, an ally of regime cétogène
The most obvious choice for a breakfast cétogène dishes based on eggs are. Eggs are rich in proteins, they integrate very well with a diet cétogène. There is so much in a different way to prepare eggs that it is unlikely that you grow tired of it: that they are poached, boiled, fried, blurred or prepared in a delightful omelette for mushrooms and for spinaches, eggs are a very good choice to begin well the day. Our baby more? Eggs blurred in the broccoli, true one delight cétogène for a healthy breakfast!
vegetables and eggs for a healthy breakfast
If you search more options protéinées for breakfast, you can buy the smoked salmon, a very good option for a breakfast cétogène! The salmon is delightful accompanied with spinaches or with cauliflower, with tomatoes and with a mayonnaise with weak content of carbohydrates (learn to make your mayonnaise cétogène with our recipe). Also, asparagus coated of prosciutto is sure of being a success for those who search an easy breakfast which integrates with a regime cétogène, because they contain a lot of nutriments and proteins, but do not require a lot of efforts of preparation. The broccoli rice is a very good breakfast cétogèneKeto and Co offers a version natural and constituted in 100 % of vegetables.
Protéinées Smoothies
A very good option of breakfast cétogène, practical and easy to take? Smoothie! Smoothies greens are very good for regime cétogène, rich in nutriments and in fibre. Smartness to make it smoothie keto friendly? Use some coconut milk instead of the cow's milk for healthy lipids and which sate you for morning.